English 23.3.20
For English this week, we are going to be continuing to write our chapter books. We are on Chapter 3 this week – the sea.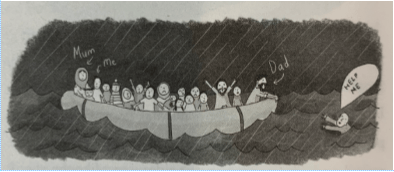 Activity 1: Ideas
On a piece of paper or in your workbook, make a mind-map of all the things that could be the problem or could go wrong while they are in the inflatable boat at sea. Which ones do you think are the most realistic? Which one do you think you would like to write into your chapter?
Activity 2: Planning
Make a chart that looks like our planning format. If you have a printer you can download and print the copy I have saved. You need four boxes – Opening, Build-up, Problem and Resolution.
Plan out the events that are going to happen in each section of your chapter. How are you going to introduce your reader to the sea? Has Ahmet ever seen the sea before? How might he be feeling? What goes wrong? How is it resolved? Is it resolved or do they just have to keep moving forward?
Finally, write how you want the reader to feel beside each box. What techniques are you going to use to help them feel that way?
Activity 3: Writing
On the next page of your chapter book, use your plan to help you write the third chapter. Don't forget to use all of those amazing grammar techniques to help your reader to feel what you want them to feel.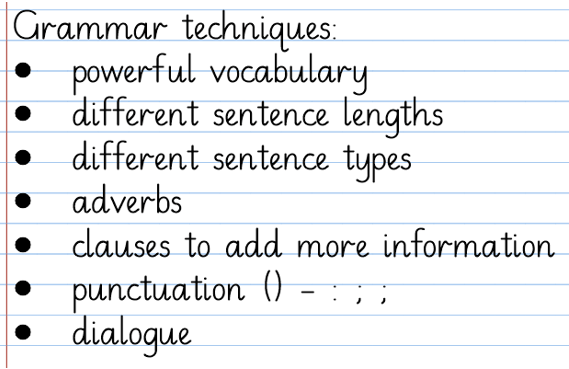 Handwriting 23.3.20
Make sure you are sitting at your table with the correct posture - both feet on the floor with a straight back. Do the warm up first to get your fingers ready. Then copy the poem in your neatest handwriting.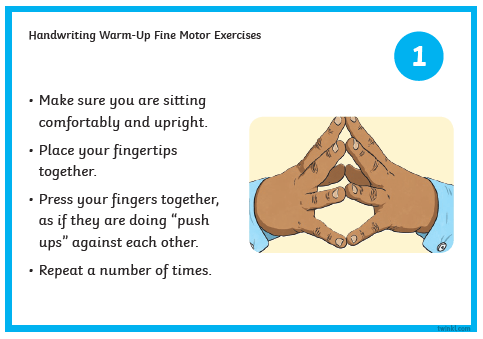 Maths 23.3.20
In Maths, we will be learning about ratio alongside the usual arithmetic practice and TTRS.
Log in to Times Table Rockstars each day and complete your 3 minute garage set: this week you are practising your 7s!
Activity 1: Arithmetic
The answers to last week's arithmetic homework are below for you to mark. (If you have not been in, the questions are attached here as a pdf – you could have a go in your exercise book before coming back to mark it!)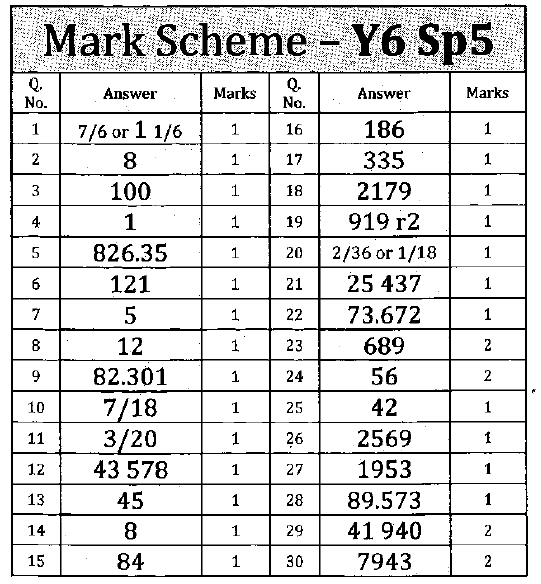 The focus this week is division. You need to complete pages 17 – 19 in your arithmetic book: page 17 has no remainders, page 18 has remainders and for page 19, continue into decimal places. If you need help getting started, there is a video demonstrating one example from each page below:
When you have finished, check against the answers here, put right any calculation errors, and complete this week's full arithmetic paper in your exercise book. Answers will be up next week for you to be able to mark.
Activity 2: Understanding the language of ratio.
What is ratio? Well, ratio describes the relationship between two amounts. Follow this link, and watch the video for lesson 1. Next, click on the activity that matches the lesson and answer the questions in your exercise book.
Activity 3: Comparing ratios and fractions.
Ratios and fractions are very similar concepts. While fractions compare the number of parts to the whole, ratios compare the two parts that make up the whole. Follow this link, and this time watch the video for lesson 2 and complete the activity by answering the questions in your exercise book.
Reading:
Story time: Listen to Charlotte, Ashley and Gemma read chapters 18, 19 and 20 of The Boy at the Back of the Class to you.
Activity 1: Read chapter 21 and answer the comprehension questions. The answers will be posted next week so that you can self-assess.
Activity 2: Read chapter 22. Who do you think will try and help Ahmet and how? Use evidence from the text to support your prediction. You can either write your answer in your exercise book, or you can use the template on Purple Mash.
Activity 3: Complete Set A, Test 6 on pages 17-19 in your 10 Minute Test books. Once you've finished, use the answers on page 64 to see how many marks you got.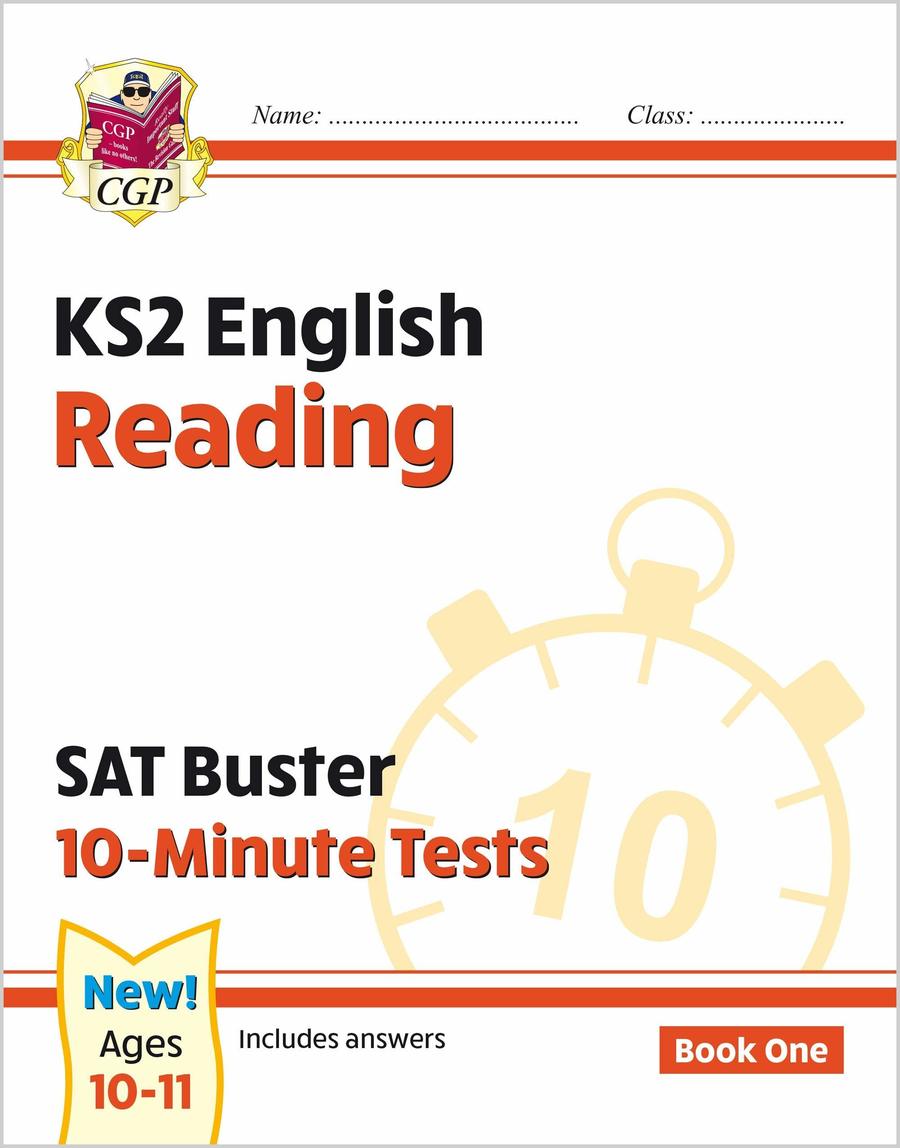 Science 23.3.20
Watch the following video from BBC Bitesize:
BBC Bitesize - What are drugs?
Using everything we have learned about the circulatory system, the digestive system and nutrients, write what you would say to your friends if you were in one of these situations: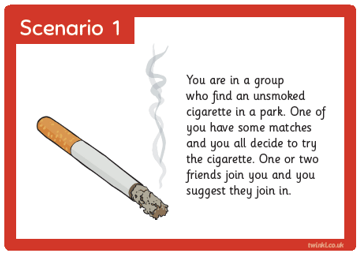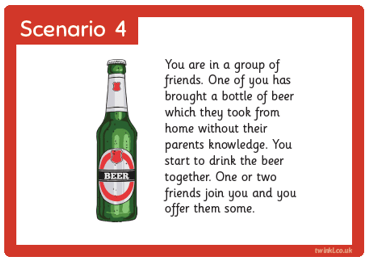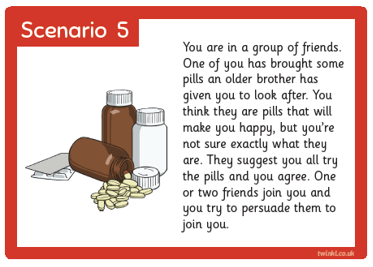 Art
Look at the anatomical drawings of the human skeleton, then choose one part and carefully sketch it. Think about how you will use shading and texture to make it as realistic as possible. You can then try creating a picture using the Paint app on Purple Mash.
Music
We are singing an upbeat Congolese Folk Song called Banaha...
Have a listen to the first track and when you feel confident, try singing along using the lyrics provided. When you feel like you have learned the whole melody, see if you can sing along in 3 part canon using the second track. You can decide which part to come in with but you must try to keep your part going the whole way through! Good luck!
Lyrics:
Sisi, sisi, dolada,
Yaku sine ladu banaha x2
Banaha, banaha,
Yaku sine ladu banaha x2
Ha, banaha,
Yaku sine ladu banaha x2
Sisi, sisi dolada,
Yaku sine ladu banaha.
PE
What's your personal best? How good is your technique?
We would love to see pictures or videos of this on the blog if you guys are able to do that!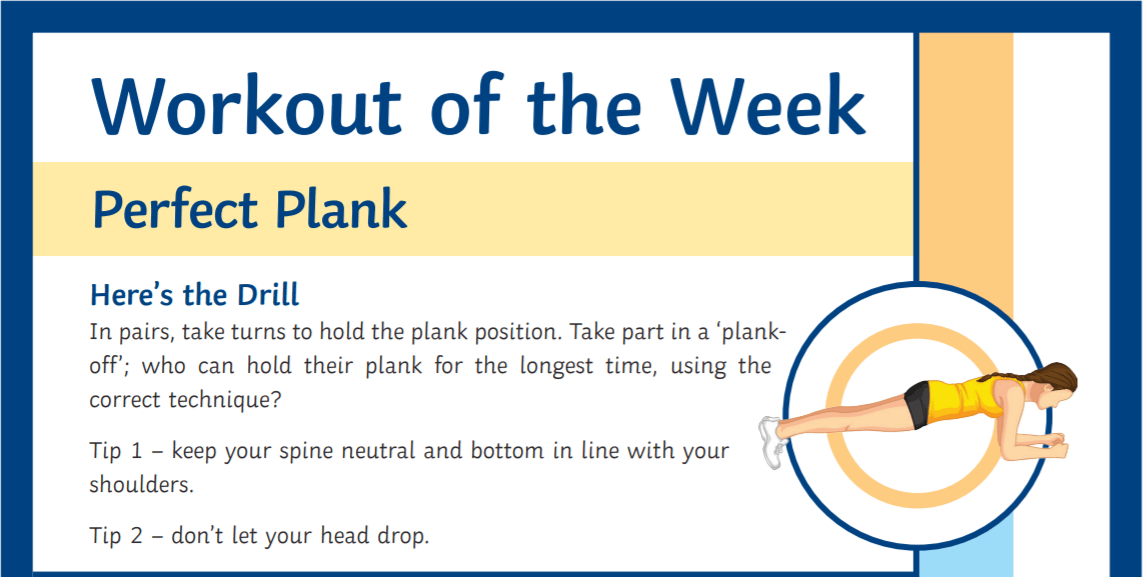 Grammar, Punctuation and Spelling (GPS) 23.3.20
The answers to last week's GPS homework are below for you to mark.
This week, complete the following pages:
24, 25, 26 (Passive Voice)
54, 55 (Its and It's/Apostrophes)
88, 89 (ei and ie words)
This week's spelling words are words with silent letters.
Choose an activity from the spelling grid below to help you learn your new spellings.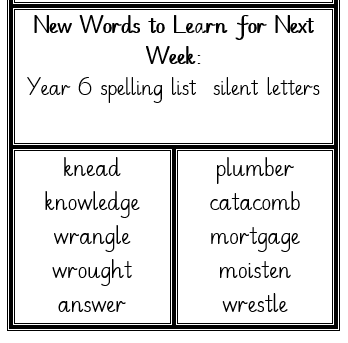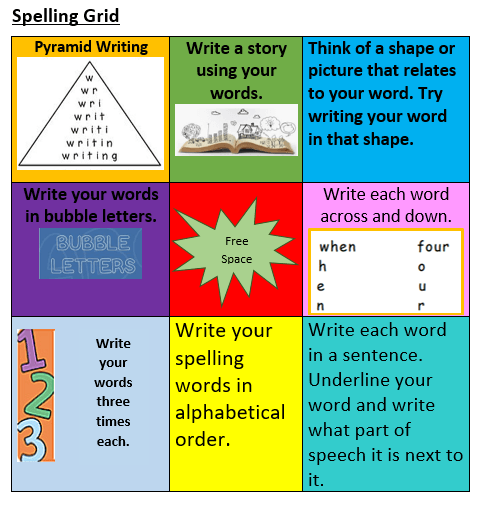 Family Homework Challenge
Learning with our families can be great fun! As Springtime is here, can you complete this Spring Challenge?
Draw a picture of your final scene in your exercise books.