Year 4
Welcome to the Year 4 homepage. This is where your child will find what learning they will need to complete for the week.
Learning will be uploaded between 8:30am - 9:30am every Monday.
Planned Learning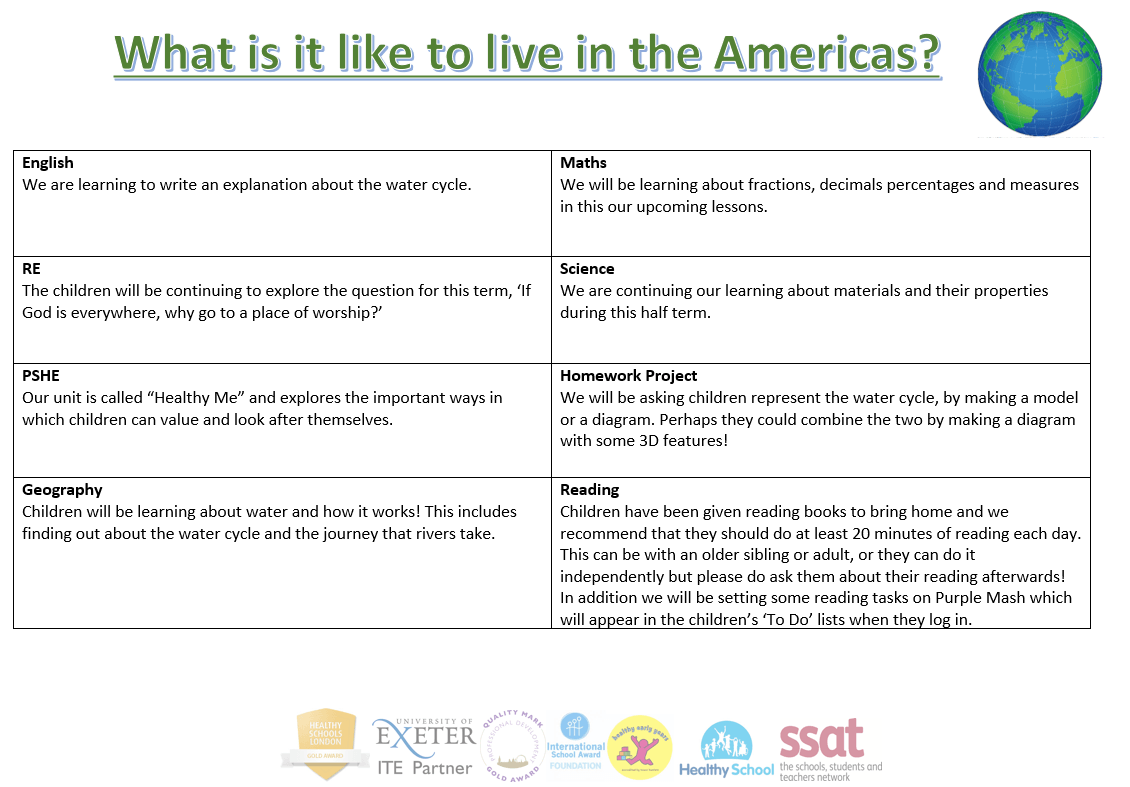 Writing
Last week we learned lots of amazing verbs that we can use to describe what water does. They are above!
We would like you to use some of these words to write a poem about water.
To do this, you need choose something to talk about for each line and then find an appropriate verb to describe it. How much detail can you add?
Here is an example of how your poem could start:
Water Everywhere
Rain drizzles to the earth, soaking everything, soaking into the earth.
Gently, it bubbles up and seeps down where it ripples into rivers.
In homes, it gushes from taps and gurgles down peoples throats.
Handwriting
Below are this week's handwriting words for you to practice in your work book:

Practice one line for each word (e.g. 1 line practising 'further', 1 line practising 'found', 1 line practising 'definite').
Reading
To keep up with reading, please ensure that you are reading for 20 minutes every day and keeping a record of that in your Reading Record.
Additionally, there is a chapter to read on Purple Mash, this has been set on your '2Dos' - please read and then complete the comprehension questions about that chapter.
Spelling
Below are the spellings to practice for this week.
You can practise them by using 'look, cover, write, check' in your work book.
Try writing each word three times.
Maths
This week, we are learning to understand tenths as decimals. Make sure you watch the video as this will help you for when you complete your independent task! If you have any questions, you can post them on the class blog page on Purple Mash.
Last week's maths answers
This will be uploaded next week for you to check.
You can mark your work and share your results in our class blog!
Geography
Below are the drawings that we looked at in school when we learned the parts of a river. Also below are the special words we have been learning for river parts. We would like you to do the following things:
Create a flow chart that explains how a river is created. You can use bullet points in a list and drawings. Make sure you include the special river words we have learned!
When you have created your flow chart, use it to explain to someone in your family how a river is formed.
There is an example below of what your flow chart could look like.
If you missed the learning we did in school, or you just need a refresher, here are some links to videos which will help you out:
https://www.bbc.co.uk/bitesize/clips/zb39jxs - This one explains how rivers begin.
https://www.bbc.co.uk/bitesize/clips/zgtrkqt - This one explains how an oxbow lake is formed.
Fitness Challenges
How many of the following can you complete in 45 seconds:
Star jumps
Knee ups
Squats
In between movements, rest for 1 minute (e.g. 45 seconds of star jumps, rest 1 minute then 45 seconds of burpees etc...)
You can also watch Joe Wicks' PE Sessions every weekday morning at 9am. Follow the link to below to join the sessions:
Family Homework Challenge
Learning with our families can be great fun! As Springtime is here, can you complete this Spring Challenge? Draw a picture of your final scene in your exercise books.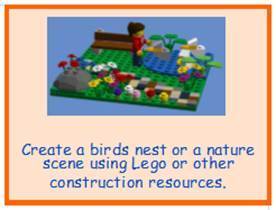 Helpful websites:
This is where children can access the class blog and additional reading.
Extra Maths resources to help support your child at home.
Extra learning resources (English and Maths) to help support your child at home.
Youtube channel by Joe Wicks 'The Body Coach'
It is important to exercise and keep ourselve active, and these Youtube channels have some excellent 5 minute workouts your child can perform at home! We hope you will enjoy!
Enter text...