Easter Family Homework
We hope you and your families have a restful holiday. Your teachers haven't set any Home Learning for you over the holidays, instead you have been given a Family Homework challenge.
The Family Homework Challenge is all about hobbies. Lots of people enjoy doing lots of different hobbies. Now is a great time to discover and try out lots of new things. Hopefully you will find something you really enjoy and start a new hobby!
The Family Homework is below and you can also download a copy by clicking here.
Our Harry Gosling school staff also enjoy doing a range of hobbies. Keep reading this page to find out about their hobbies.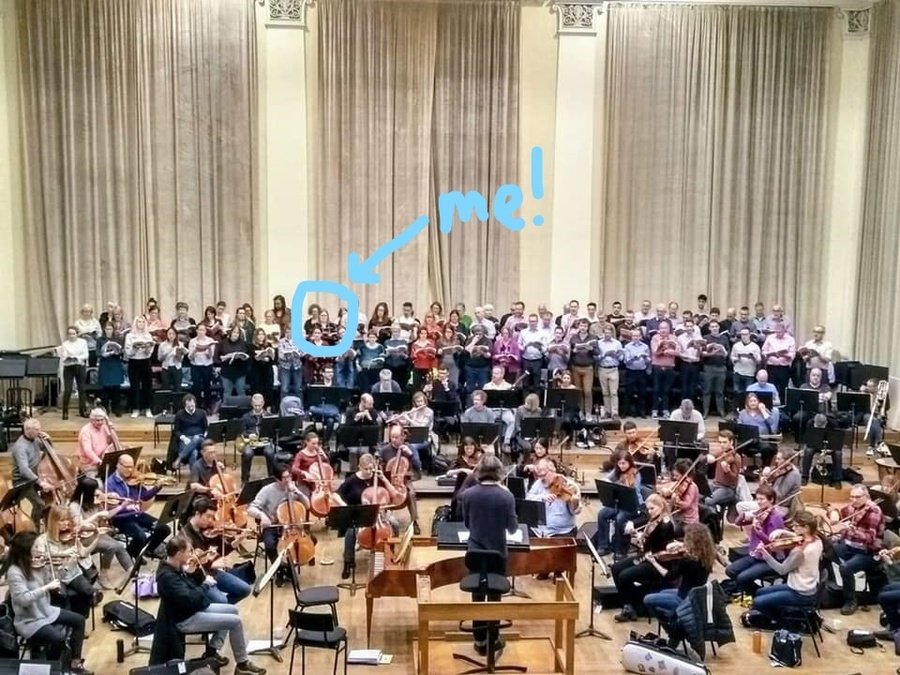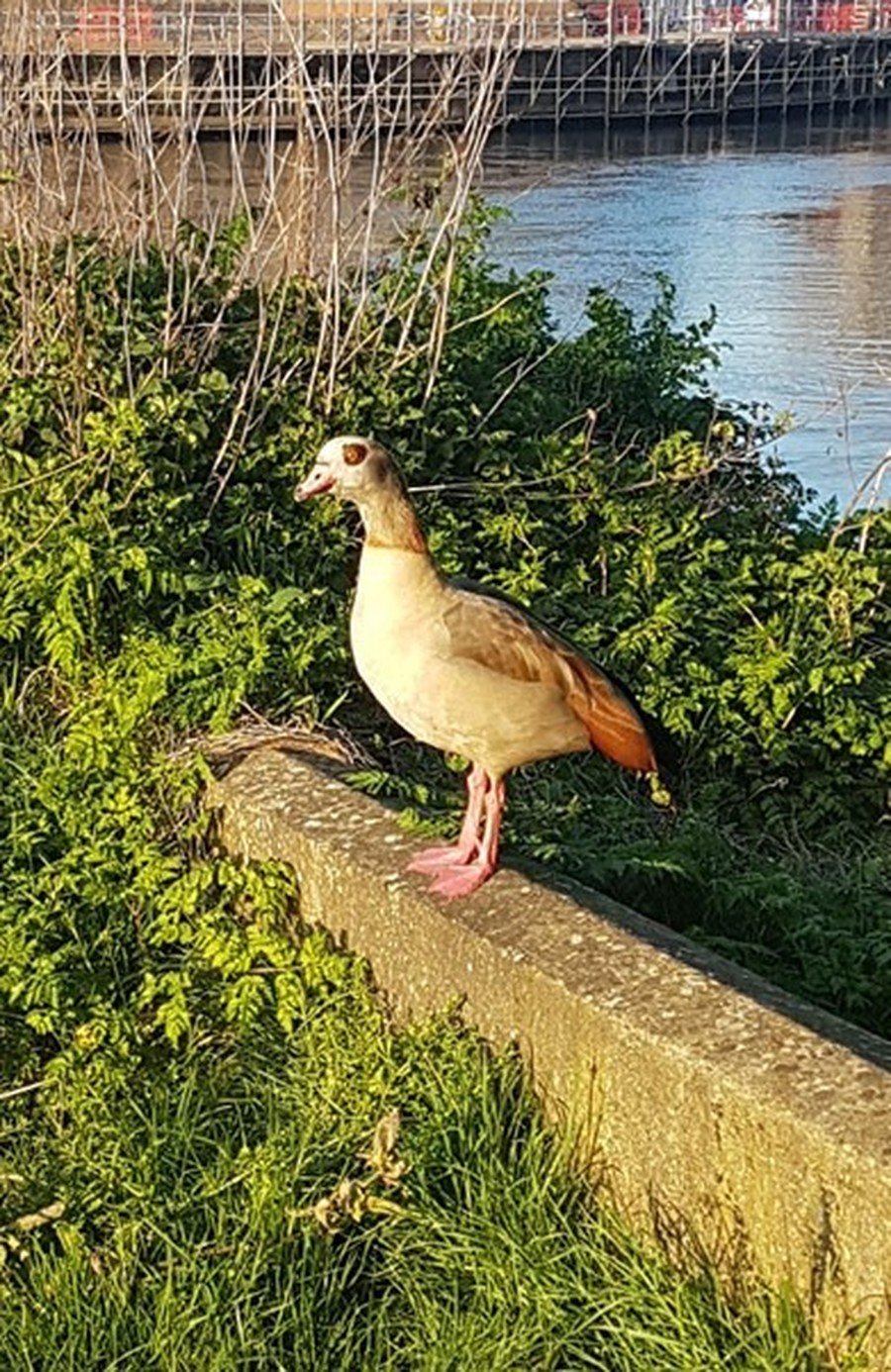 Rachel
My hobby is singing. I normally sing in a big choir. I enjoy learning new music and focusing on tricky bits until they are right. It is also a great way to meet new people and I get to visit amazing concert venues across London.
At the moment, I have given myself the challenge to learn a new song everyday and join in with workshops online as we can't meet up regularly for rehearsals.
Kim
I have challenged myself to try and walk at least 4 miles everyday for my daily exercise. I am really enjoying it as I get to be outside for a little while and explore my local area. Sometimes I push myself even more and walk for 5 miles! Sometimes I listen to an audio book as I walk, sometimes I listen to music or sometimes I just listen to the sounds around me. Every day I see the same goose! I've taken a photo to show you. What do you see on your walks?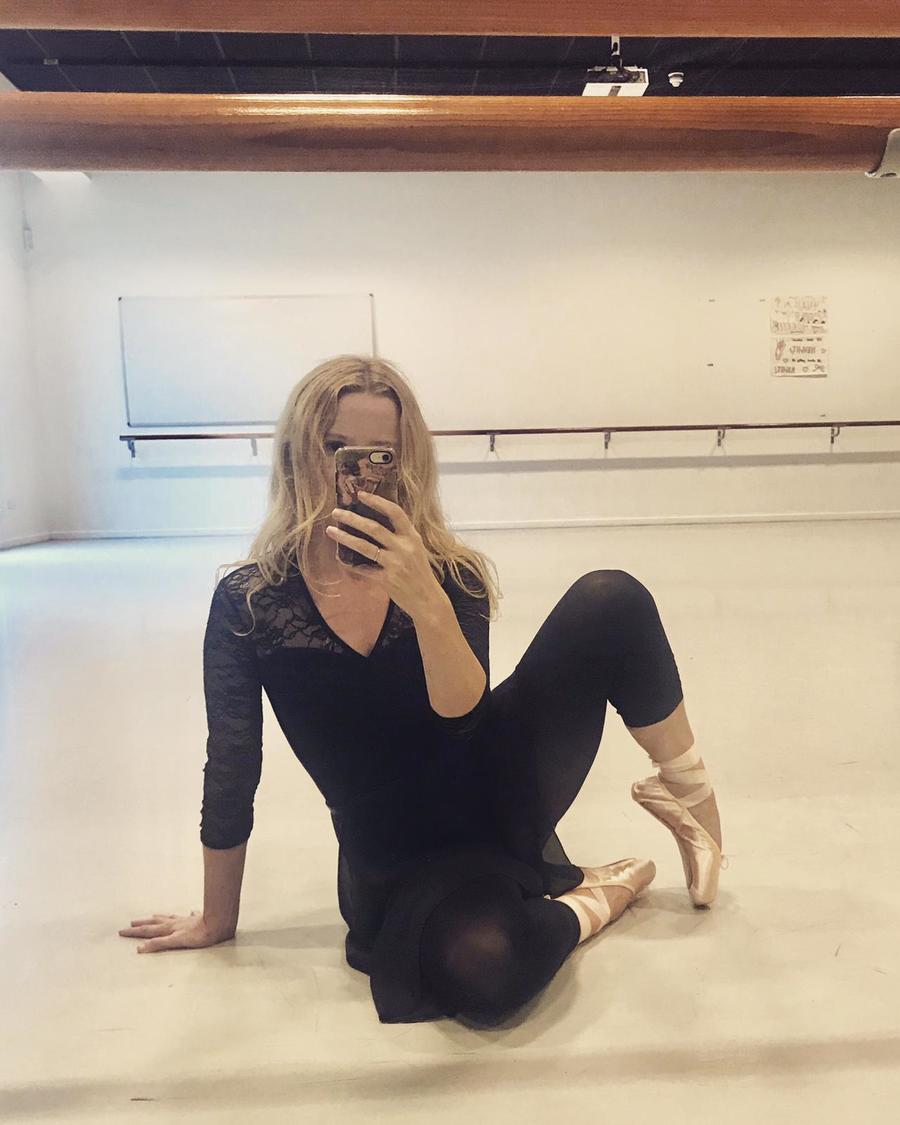 Emma Brown
One of my hobbies is ballet. I love ballet because it's beautiful, it's creative and learning to do it helps me stay fit. It's also a challenge because it's really hard work! I go to ballet class twice a week (Monday evening and Saturday afternoon), where I learn ballet technique and lots of choreography. I also like to watch ballet at the theatre, at the cinema, on TV and on the internet. My favourite ballet dancers of all time are Mikhail Baryshnikov and Carlos Acosta. I love watching them and reading about their fascinating lives. My favourite ballet performance of all time is Akram Khan's 'Giselle'. I've seen it many times and I still can't stop thinking about it.
Kat
My hobby is painting and this week I was inspired by our book, Pattan's Pumpkin, to create a design from Indian patterns. I used dark purples and blues for the background and white and black paint pens for the pattern design.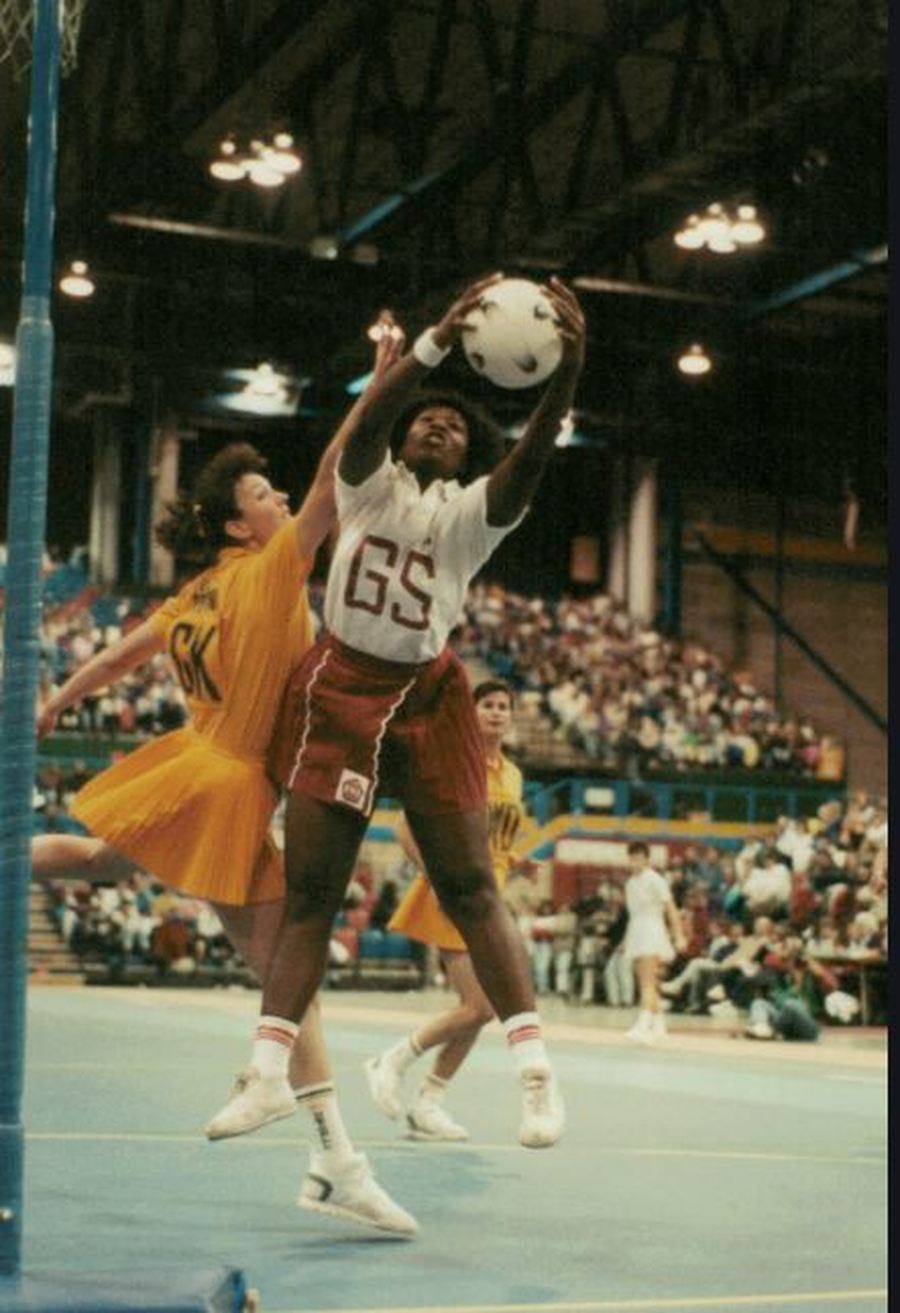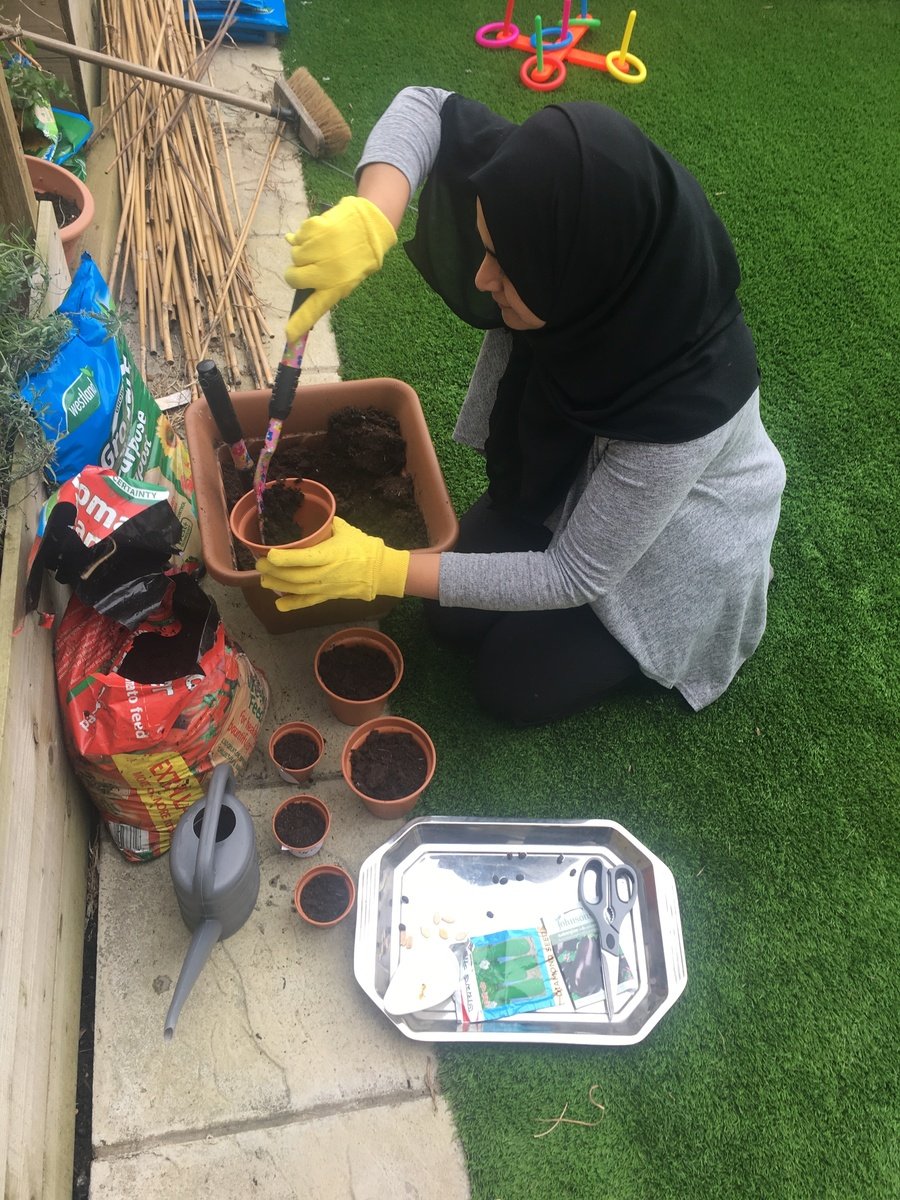 Trudy
My hobby is netball and I started playing when I was at primary school and went onto play for England between 1988-1992. A highlight of my netball career was playing against Australia and New Zealand at Wembley.
I was proud to represent England and loved being interviewed on TV.
Sufiya
One of my hobbies is gardening, in particular growing green vegetables.
I find gardening enjoyable and relaxing.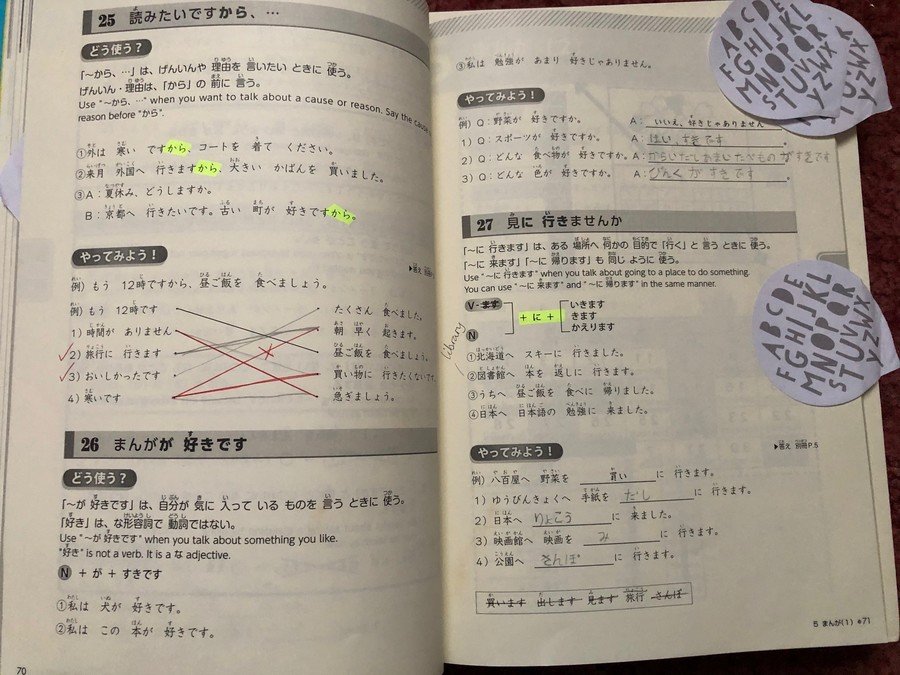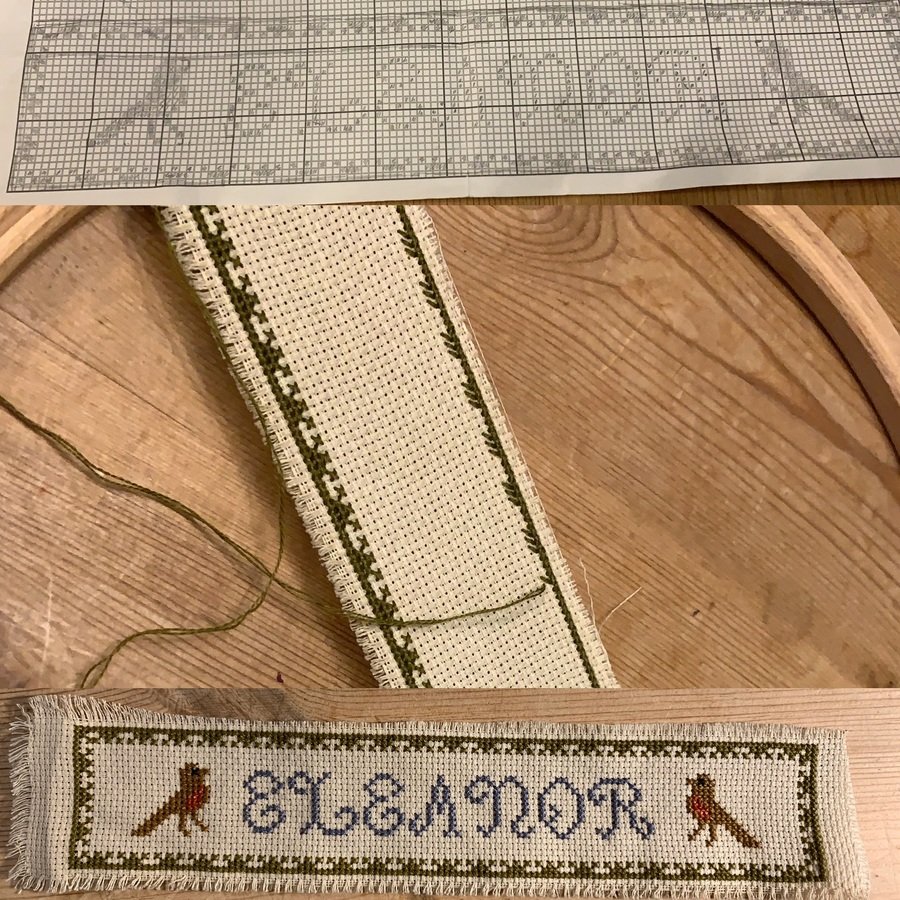 Simone
Last year, I was fortunate enough to have visited different areas of Japan however the language was the biggest barrier! So, when I got back, I made it my mission to master Japanese to be best of my abilities. It takes a lot of practice/studying BUT I love being able to read, write and speak it now! I am hoping that I can sit the first (of five exams) for a language proficiency test later this year - fingers crossed!
Charlotte
In my free time, I love to do cross stitch. I find it so calming and satisfying. I usually follow a pattern, but recently I've had a go at designing my own and giving them to my friends as presents.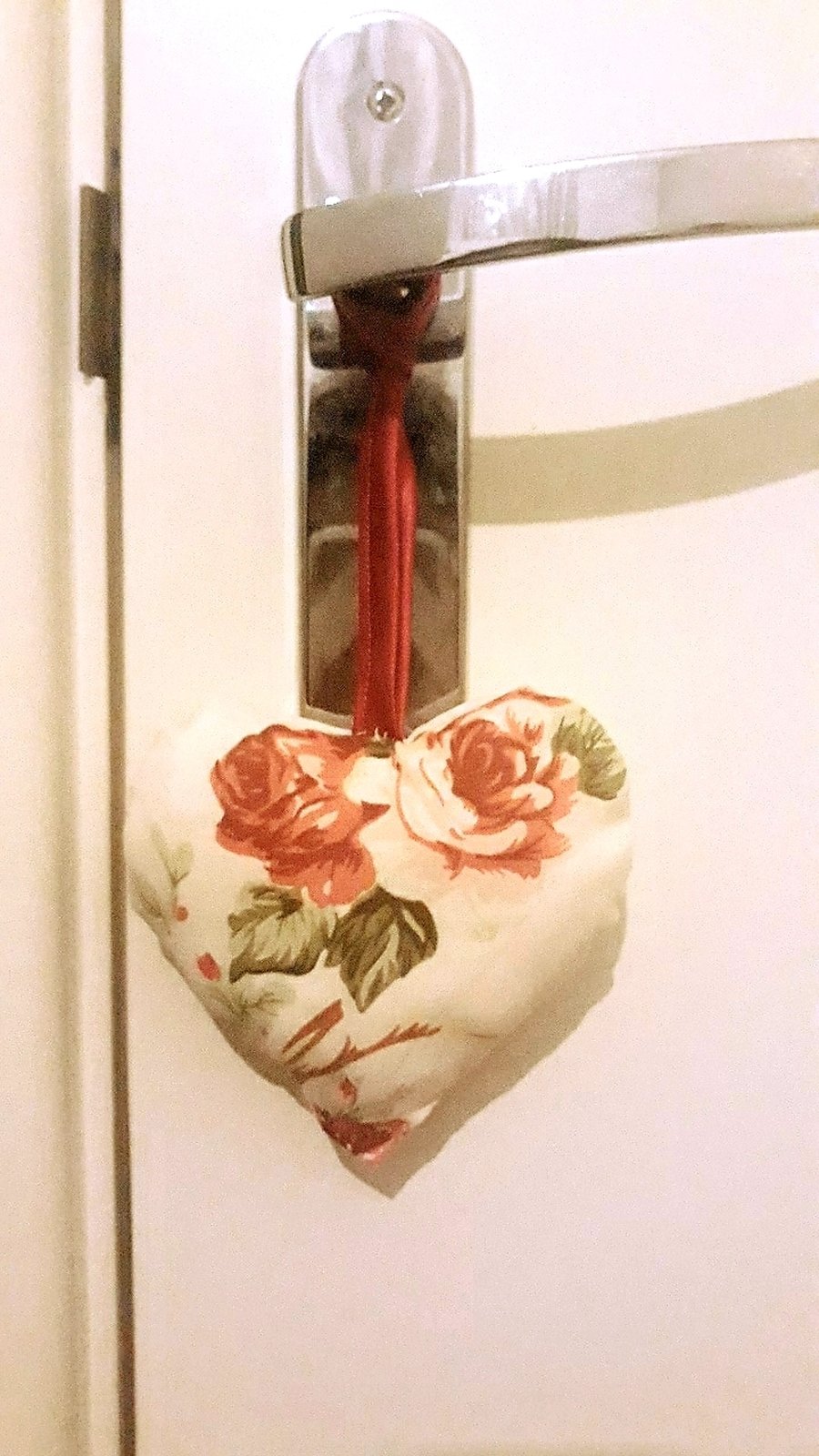 Thamanna A
My hobby is sewing. As many of you will know if you've been to my sewing club last year, I love to sew. Here is a hanging heart I made using ribbons, cotton wool and some material.
Missing you all. Hope you're all spending this time doing hobbies you love.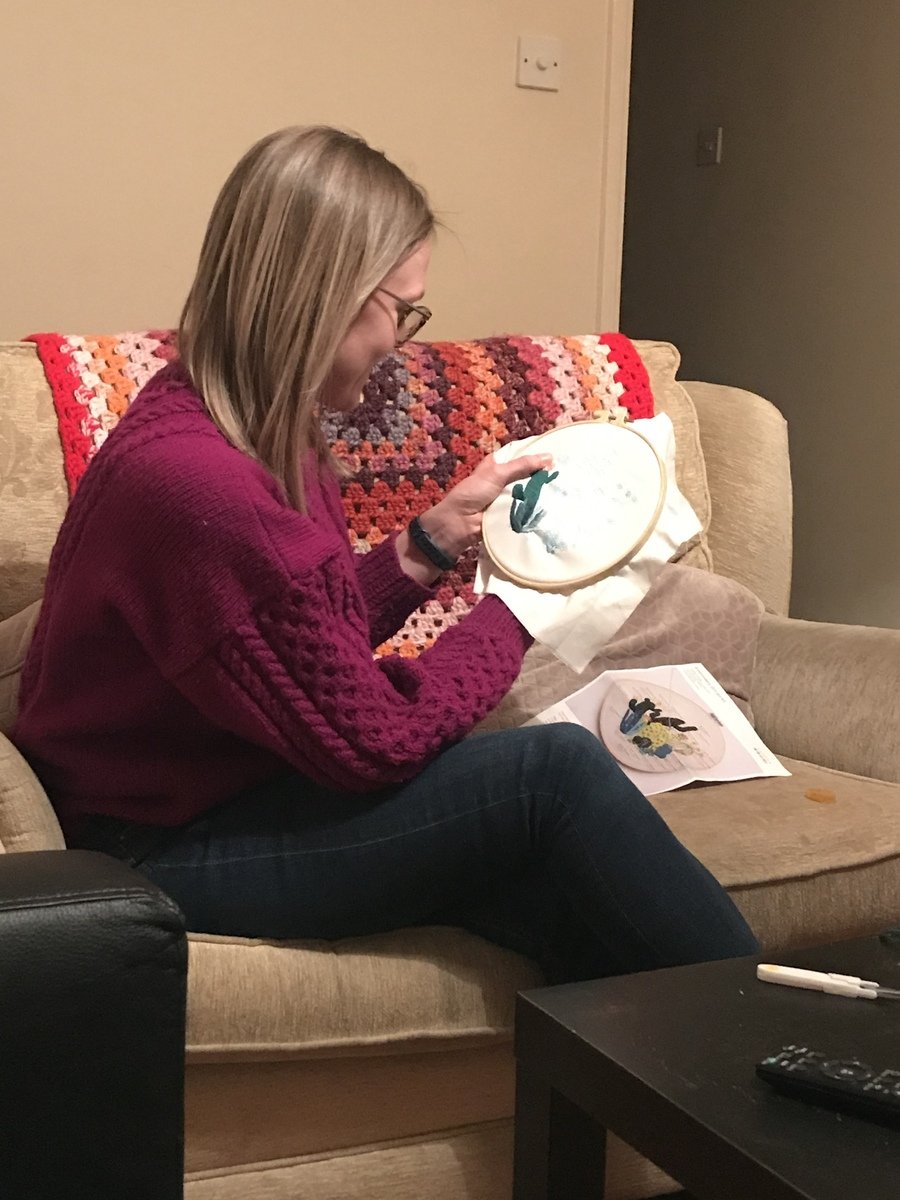 Josie
My hobby is embroidery and I enjoy doing it because it's really relaxing. It's something I can do anywhere too so I like to sit in the garden or on the sofa and do it. I also like the challenge, as I'm new to embroidery some of the stitches are challenging so it takes practise to get them right but once you do, it's really satisfying!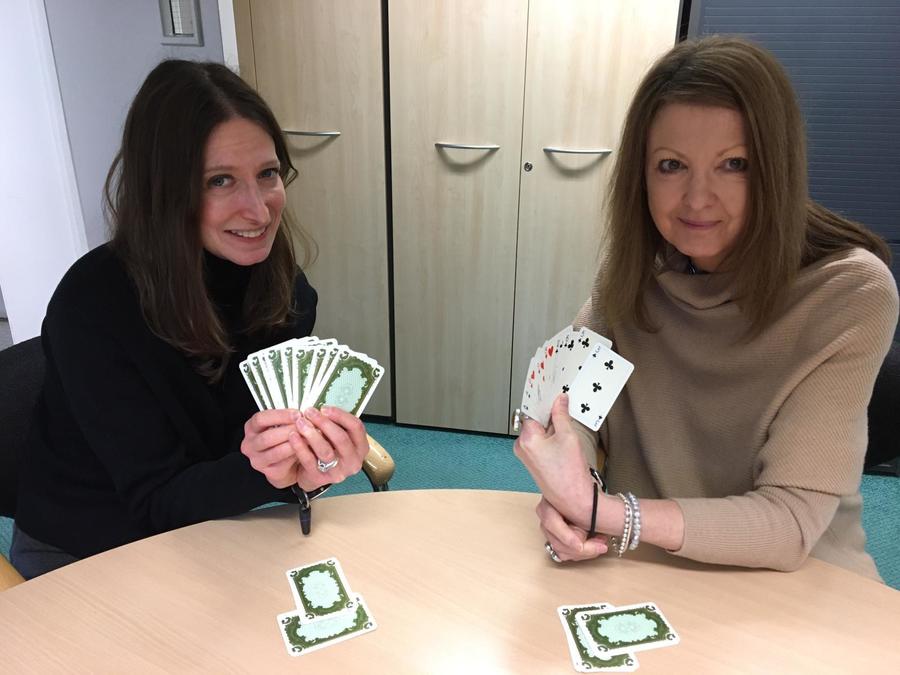 Jennie
I learned to play cards when I was very little. There are so many different games you can learn suited to all ages and numbers of players. It's also a great way to develop your memory skills and your strategic thinking! But best of all, it's a really fun way of spending time with family and friends!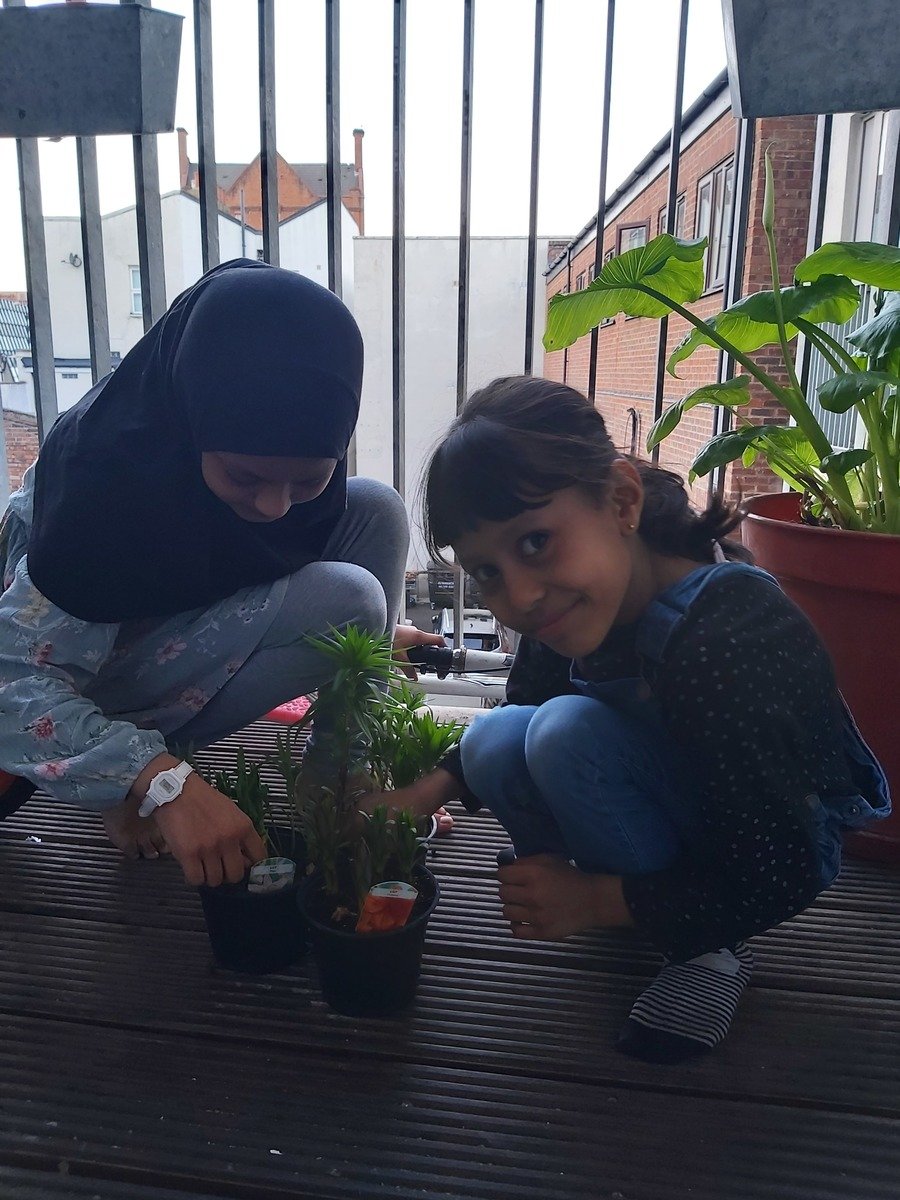 Fatema
I love using junk to make and create something special e.g making a model. I enjoy sawing and planting flowers and vegetables in my little balcony.
Here is a photo of Safina and Yusra helping to look after the plants.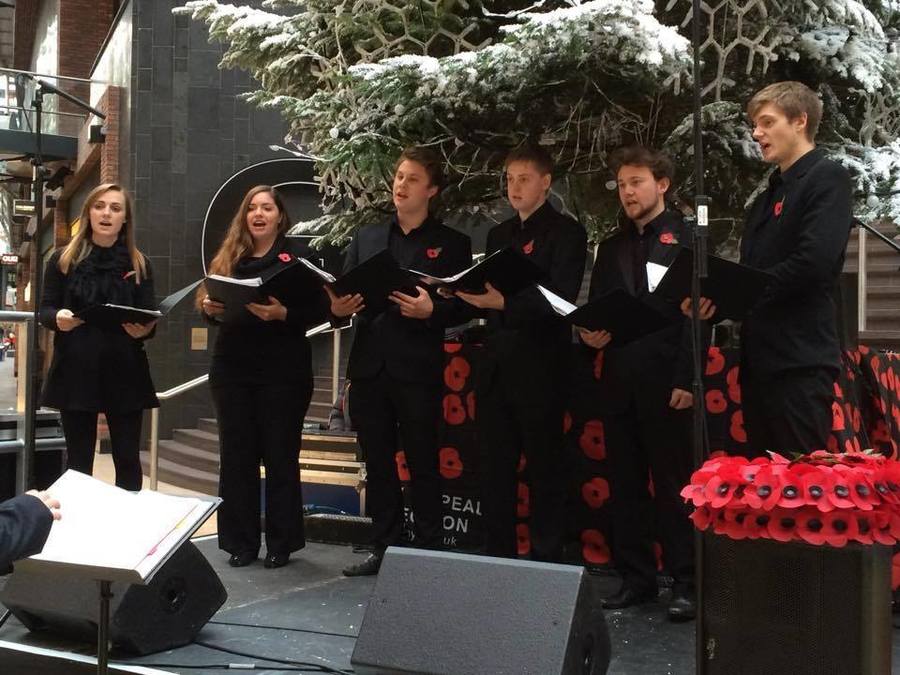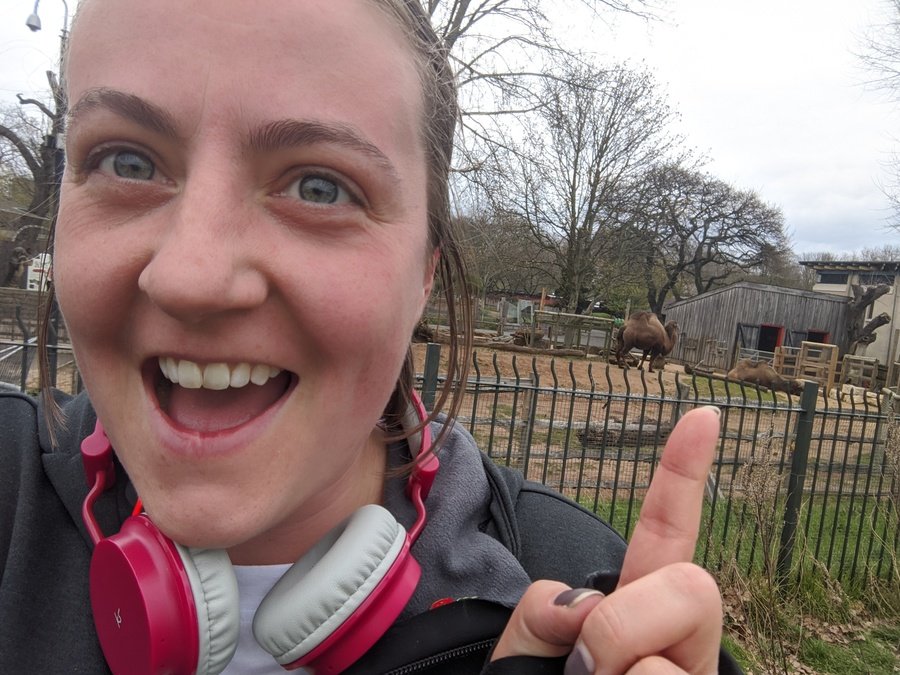 Gemma
My hobby is singing and I sing with a choir every Monday night. I love being a part of a choir because it's sociable, it always puts me in a good mood and we learn new songs and techniques all the time!
​
Elizabeth
My New Year's resolution was to get fit so I've recently started running. Sometimes it's really hard, especially when it's cold and raining! But, I remember that I feel so much better after a run and that keeps me going. I'm also really enjoying exploring my local area, trying different running routes and seeing interesting things. Sometimes, I even get to meet the local wildlife!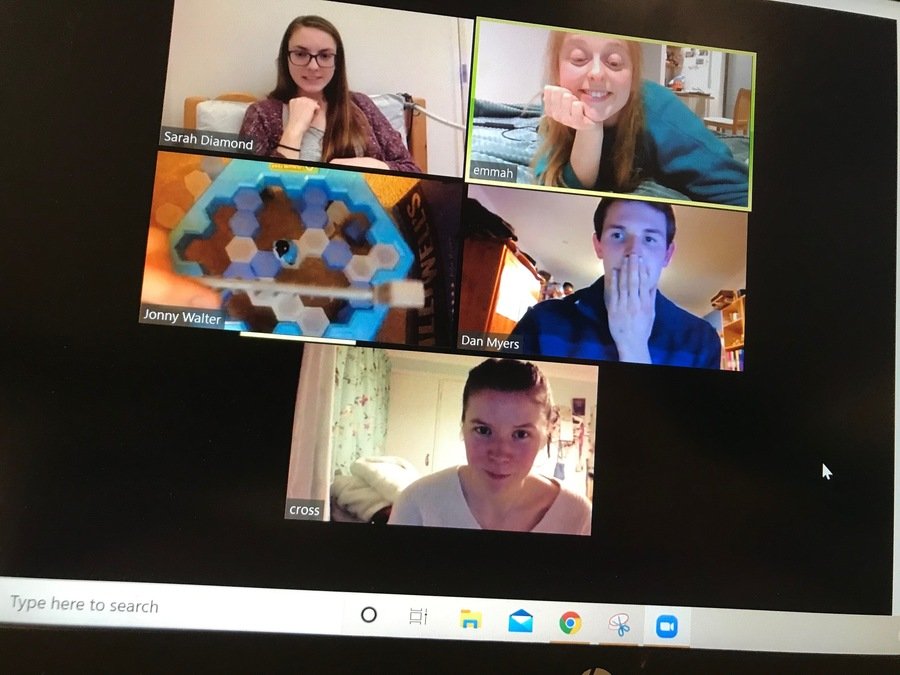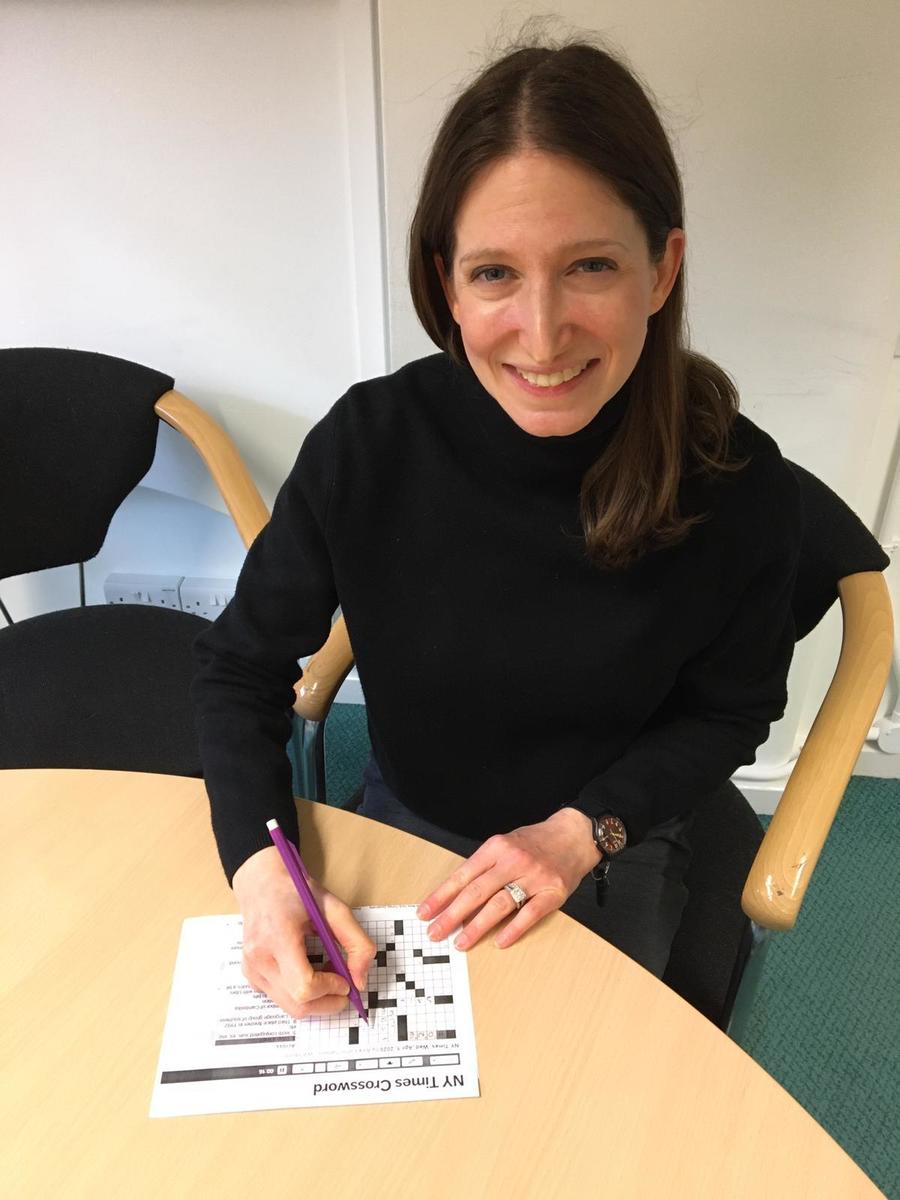 Emma Harrison
My hobbies are running and playing games. Running is a great hobby because it keeps me healthy, and I like to see how far and fast I can run! Last month I ran a half marathon (13 miles!) with some friends. Playing games is a fun hobby because you can spend time with friends, and enjoy trying to win! Since social distancing began, I have started to play games over the internet. My favourite game to play is scrabble, and my favourite game to play on a group video chat is ghost or charades!
Miriam
I enjoy doing crossword puzzles. It is fun to try to figure out words based on hints and clues. There are lots of tricks you can learn when you do crossword puzzles, and this means that the more crossword puzzles you do, the better you get at doing them. I sometimes do crossword puzzles on my own and sometimes with a friend.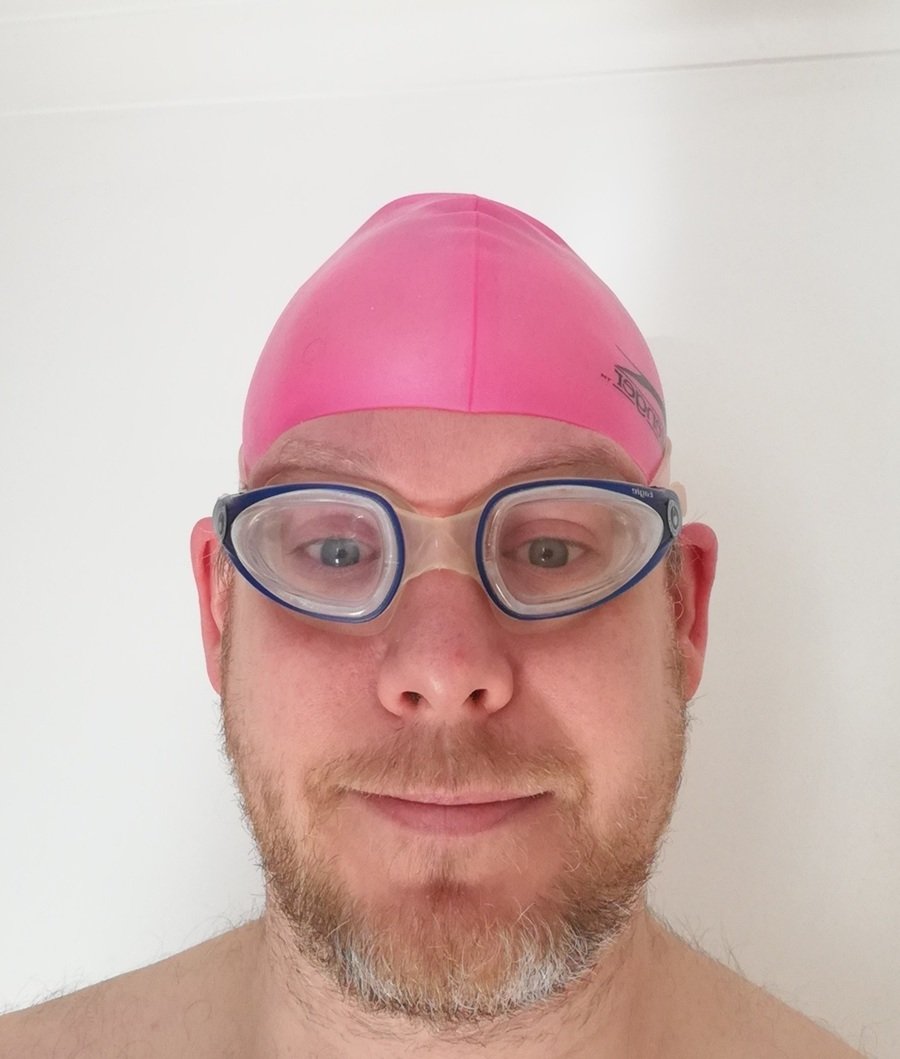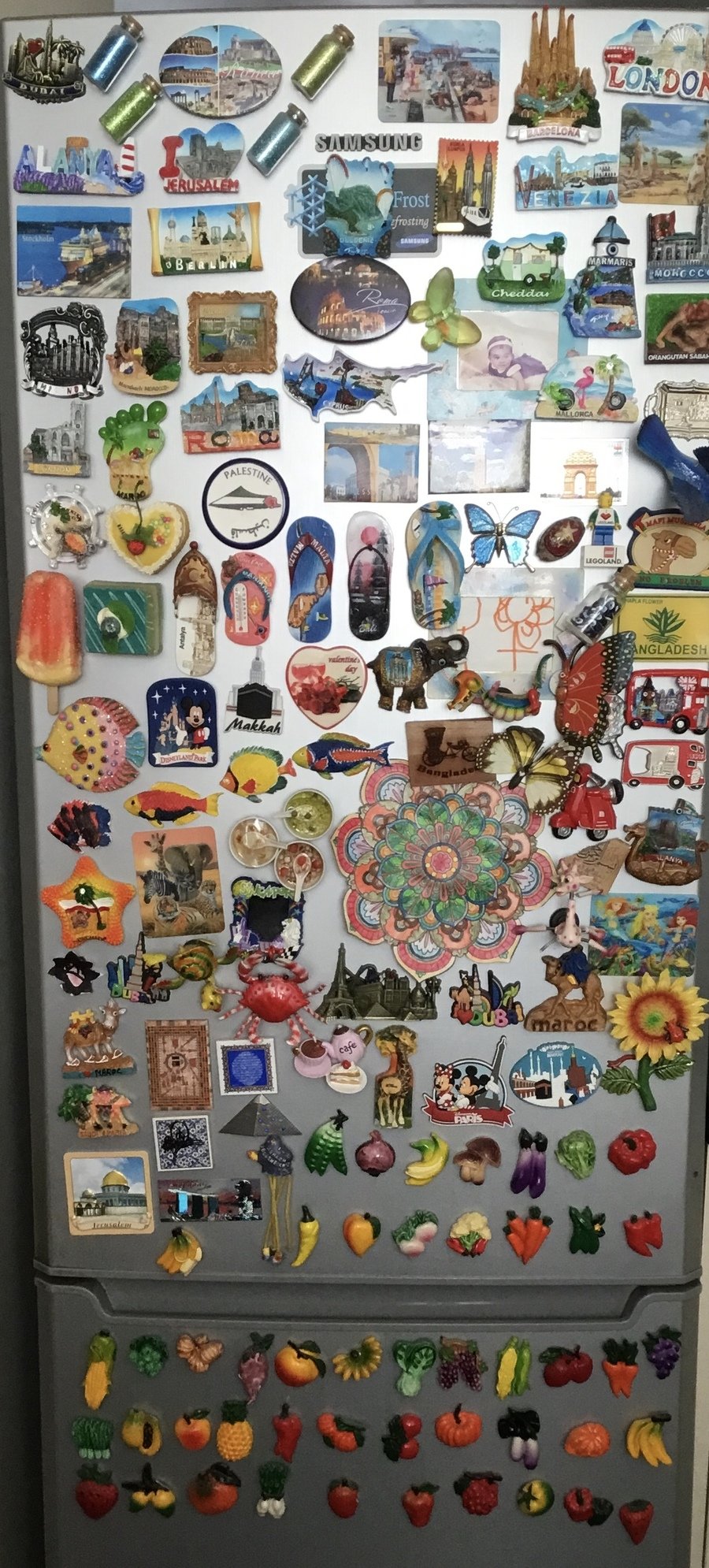 Joe
My hobby is swimming. I love swimming because it feels great to be able to move freely in the water. When I've been practising lots I can swim really fast and when I get to swim in the sea I can swim wherever I want - even swimming to islands sometimes. Plus, swimming is a great way to hep keep fit and healthy. In this picture I'm not actually doing my hobby​, but it does show the hat and goggles I wear when I go to the pool!
Forida
My most favourite hobby is collecting fridge magnets. My family and friends know me for my love and collection and they bring magnet as gifts.
It gives me an opportunity to dream and look forward to such adventures that my family and friends have been to. Every time someone gives me a magnet I feel overjoyed.